Chee-Xuan TANG is the Head of Product Marketing, APAC at Wise – a global technology company that's building the best way to move money around the world at the real exchange rate, without hidden charges. In this interview, we discuss the role of product marketing at Wise, how the teams are structured and the importance of having regional product marketing managers.
The career path that led to her role at Wise
I started my career ten years ago with UOB in Singapore. I joined their Management Associate Programme and was mainly responsible for driving the user growth for the bank's online and mobile banking platforms. It was a great first role for me as it exposed me to the full spectrum of product management and marketing.
After four years at UOB, I wanted to step out of my comfort zone and work in a more dynamic environment and make a big impact. Naturally, I looked at startups because of their ability to move fast. I eventually joined a UK-based ride-hailing company called Karhoo to lead their Asia marketing team. Unfortunately, the company went bankrupt eight months after I joined. That was one of the lowest points of my career.
A colleague from Karhoo connected me to the Commercial Director at Blacklane, a mobility travel tech startup that is headquartered in Berlin. I met her in person and we really hit it off, and that's how I landed my first B2B stint as one of the first three employees at Blacklane in APAC. It was a market development role, and I decided to take it up at that point in my career as I wanted to gain a deeper understanding of how product, marketing and sales worked together. I was responsible for everything that drives revenue and growth from business development, cold calling, product management, marketing to partnerships. I took over the existing, small APAC portfolio from the German headquarters and grew it by 250%. To date, it's still one of the most fun and memorable roles that I've had.
After two and a half years at Blacklane, I wanted a new challenge and to get back into the FinTech world. I was ready to move to Amsterdam for a role but my friend saw an opening at Wise (TransferWise at the time) in Singapore and thought that I would be a good fit for the role. I went on Wise's website and saw that the company was on a mission to make lives easier by helping people move money globally at transparent and low costs. Inspired by the mission and its impact on the end-users, I applied for the role and eventually got the job. In June, it will be three years since I have joined Wise.
Her product marketing journey at Wise in APAC
I joined Wise as a Senior Product Marketing Manager. During my first year, it was an individual contributor role, and I was responsible for Australia, New Zealand, Hong Kong and Japan. Over time I took on more markets and a direct report (Product Marketing Manager).
It was a gradual transition to my current leadership role. Over time, it became clear that just two PMMs (Product Marketing Managers) were not enough, and that we had to grow the team to meet the demands of the region. APAC is a big region with huge growth potential and Wise was launching in new countries and new products every quarter, which PMMs are responsible for driving go-to-market and ongoing adoption after launch.
My role expanded after my first year at Wise as I was asked to further build the team. I started looking at how to structure the team, how to split work among team members and hiring plans.

Currently, I am the Head of Product Marketing, APAC at Wise. I still work as an individual contributor and drive projects, but at the same time, I am responsible for supporting my team, reviewing their work and aligning with stakeholders and the senior leadership team.
The responsibilities of Wise's product marketing team
PMMs at Wise are responsible for four key pillars – insights, positioning and messaging, go-to-market/launches and driving ongoing adoption. PMMs function as customer advocates and work with product managers to influence the product roadmap. They also work with the marketing team to influence the messaging and ads that we serve.
For PMMs, the ultimate KPI is to drive cross-currency volume. If customers are sending money in another currency, converting or receiving money in a foreign currency or spending with the Wise card – everything that leads to cross-currency volume is our North Star and what we aim to drive.

We drive cross-currency volume by acquiring new customers, working directly with marketing channel owners, cross-selling our existing products to customers or partnering with external partners to drive more transactions through Wise.
Where the product marketing function sits at Wise
Wise has a full-fledged in-house marketing team. Everything including paid, social and content is done in-house and product marketing is one of the teams under the overall marketing umbrella. We sit under Marketing, but we also closely embed ourselves in product teams.
To give an idea of how we function, Wise's APAC squad is divided into several tribes. For instance, the South Asia tribe looks after India, Sri Lanka and Bangladesh and then we have a Southeast Asia tribe that looks after Malaysia, Singapore, etc. Product marketing sits within these tribes. We take part in weekly meetings as well as quarterly planning with the product team, where our PMMs work closely with the product managers and the wider tribes.
Globally, we have ten PMMs. We have core product focused PMMs who sit in London, responsible for establishing messaging, positioning, value proposition of products at global scale. For example, we have a PMM for Wise Business who's based in London. On the other hand, regional PMMs are responsible for driving product adoption of the whole portfolio of products in their respective regions and for localising the positioning and messaging of marketing campaigns. Currently, we have regional PMMs like me in places such as Singapore, São Paulo, New York and Shanghai.
As regional PMMs, we work closely with the global product focused PMMs to ensure that the core messaging and key value propositions are aligned. Oftentimes, headquarters may not fully understand the nuances and context of local markets. This is where regional PMMs come in. 
The importance of having regional product marketing managers
It's important to have regional product marketing managers because customers across the world are different. Market maturity, product awareness, and customers' needs differ widely globally. In markets like the UK, due to the maturity of the FinTech environment, less effort is required on telling the market what FinTech players mean, and what they can do with certain FinTech services. In markets like Japan, however, where there aren't many FinTech companies offering similar services like ours, we put in a lot more effort to educate customers.
When it comes to product awareness, if users in a particular market are unaware of the full range of our product offering (send money, receive money, spend money), then we have to put in a lot more effort to understand the root cause and establish how we can drive product awareness. In such situations, local PMMs play a crucial role as we are closer to the market.
As regional PMMs, we are the ones that speak with local customers and work closest to the ground from our local offices. When a product or a campaign doesn't perform well in a particular region, regional PMMs are able to investigate and address the issue by adopting a local perspective. Some campaigns or messaging that worked well in Europe wouldn't work well in other regions like LATAM or APAC. In short, we bridge the gap between our global marketing team, which sits in Europe and our customers in the rest of the world.
To give an example, before launching our multi-currency account and debit card in Malaysia, we interviewed potential users in Malaysia to understand their use cases, pain points and how they would use our product. Through our interviews in Malaysia, we found that using the phrase 'multi-currency account' over 'international account' (more widely used after the Wise rebrand) was clearer for people.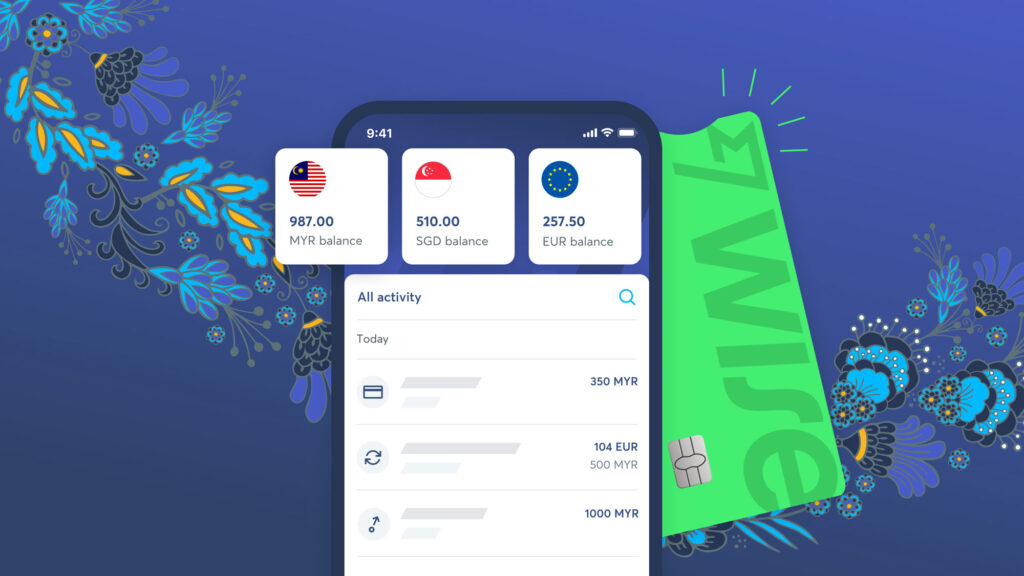 The talent landscape for product marketing in APAC
It's still unclear to some people what PMMs do and the role of PMMs vary widely across companies. To quote Product Marketing Alliance, PMMs "are the overarching voices of the customers, masterminds of messaging, enablers of sales, and accelerators of adoption". Because the Product Marketing function is still fairly new and broad, stakeholders are sometimes unclear on how we value add. What's encouraging for those in this field is that more companies are starting to realise the value and importance of Product Marketing. When I started my career ten years ago, I barely saw any product marketing roles. In the past few years, we're seeing more companies hiring for PMMs.
It is extremely hard to find good product marketers. When I was hiring, it took us around six months to close a role. Sometimes we have the option of using recruitment agencies but there aren't enough good quality candidates that have solid product marketing experience, or agencies may not fully understand what to look for in potential PMMs.
When we look for candidates, if they have product marketing backgrounds, that is always great. Otherwise, we are open to candidates with a growth background if they have the specific skills that we are looking for. We have also interviewed some product managers, which could be a hit or miss. If a product manager is very technical without much experience in go-to market-planning, user experience or messaging then they wouldn't make good PMMs. PMMs don't necessarily need to come from a product marketing background. We have hired a PMM who was a marketing manager with experience in user research and driving campaigns. We look at people with different backgrounds and we learn more about them in the interview journey.
Skills between global and regional product marketing are very transferable. For example, if someone has only done product marketing for one specific product in just one market, I would still consider them for a regional product marketing role in an international organisation such as Wise. I believe that market knowledge is easier to pick up than product marketing soft skills.
Thanks Chee-Xuan for answering my questions. You can find her on LinkedIn. You can learn more about Wise on their website.