Neha Garg is the Demand Generation Manager APAC at Contentsquare – a digital experience analytics platform. In this interview, we discuss how the APAC team is structured at Contentsquare, what the role of a Demand Generation Manager consists of at the company and how to navigate the nuances among buyers across the APAC region.
The career path that led to her role at Contentsquare
I have been interested in marketing since I was at university. At the time, I was studying psychology at the University of Michigan. I was particularly interested in human behaviour and consumer insights, but at the same time, the business side of things also appealed to me. Marketing seemed like the perfect field for me to delve into, since it brought many of my interests together.
I started out by doing a few internships within marketing. My first job consisted of doing B2C marketing for a consumer goods company in Malaysia. I worked there for a few years as a Channel Development Executive and then as an Assistant Brand Manager. After this first experience, I jumped on the startup bandwagon by joining a FinTech company in Singapore as a Marketing Manager. I enjoyed the fast-paced nature of working at a startup and having more autonomy.
After that experience in Singapore, I decided to apply for a Master's degree in Marketing to help me bring all of my experiences together. I got accepted at Imperial College London for their 1-year Masters programme in Strategic Marketing. While applying for jobs there, I came across Contentsquare for the first time. It was an appealing opportunity as it was within the tech and startup space and I was excited about taking up a new challenge in the B2B space. After interviewing there, I eventually joined the team in their London office as a Marketing Intern and later as a Campaigns Marketing Manager catering for the Northern Europe market. When they expanded into the APAC region with an office in Singapore, I moved there with a small team as a Demand Generation Manager which is the role I am in today.
How the APAC team is structured
There are currently around 20 people in the APAC team across sales, marketing, customer success, etc. We are a small marketing team composed of three people working full time and two interns who help us with various activities. I work as the Demand Generation Manager in Singapore, my colleague in Sydney works as an Events Marketing Manager and finally, our manager who's also in Singapore is the Senior Director of Marketing APAC at Contentsquare.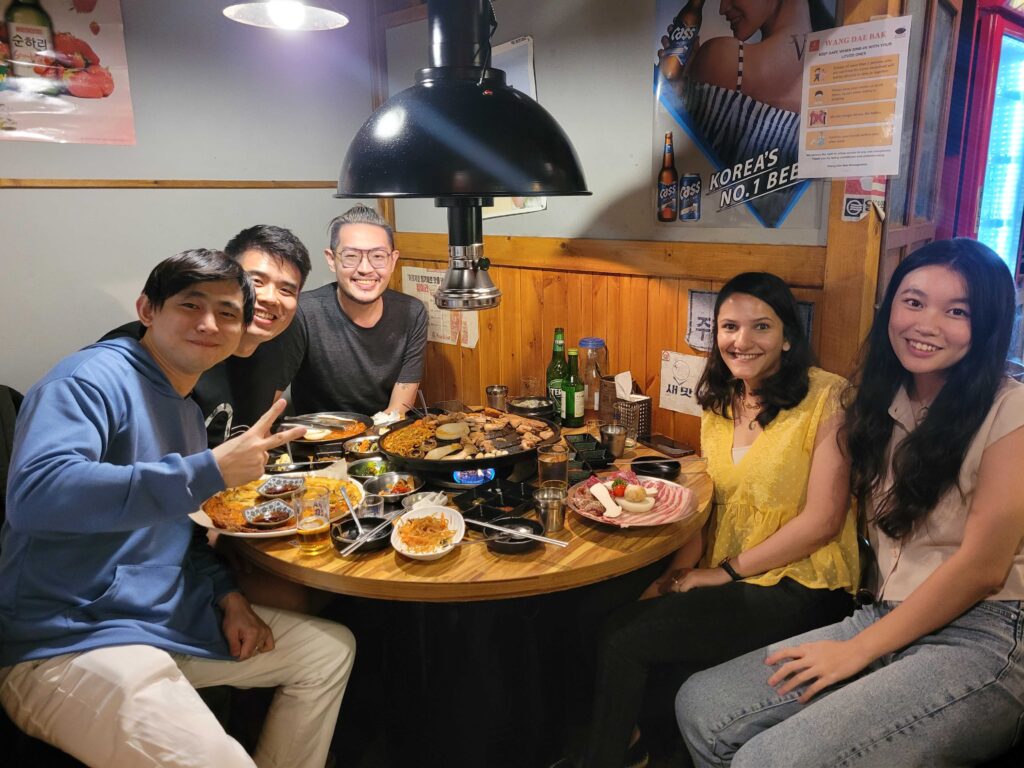 I work quite closely with my colleague in Sydney who oversees the company's events in the region. We each have distinct roles but there are some synergies. For example, if I'm running an activity on LinkedIn for lead generation, I might nurture the leads by inviting them to an event that my colleague is running. And at the same time, after an event, we work together on how to nurture the leads that have attended the event with relevant content.
One of the great things at Contentsquare is the culture of collaboration. We have a central marketing team that works on launching campaigns globally. Local marketing teams can leverage these global campaigns and resources for our respective regions and localise where we see fit. I collaborate very closely with my counterparts in other regions to understand what activities they are running and see how we can help each other by sharing resources. For example, if the US or Europe team is running an event and the timing is not great for someone in the APAC region, my team might repurpose some of the content from that event into a blog or video snippets, and use it as nurture content if it's relevant to our audience.
The role of demand generation
At Contentsquare, the marketing team is measured by the opportunities and sales pipeline, so we don't just stop at bringing in new leads. It's in our best interest to work closely with the sales team to drive overall business growth and new clients.
There are a lot of different areas to demand generation and it ranges from top of the funnel activities all the way down to bottom of the funnel activities.
When it comes to the top of the funnel, it includes activities such as acquisition through paid channels and building brand awareness. As we move down to the middle of the funnel, it's all about nurturing the leads through relevant content, account-based marketing plays and events. The bottom of the funnel is where we work very closely with our Sales team to create targeted cadences and book in meetings.
In terms of the content we create, a lot of it is about showing the value that our customers are getting from the platform. With over 750+ clients globally, we have a pretty good understanding of their pain points and challenges when it comes to improving online experiences. To further understand these pain points, we talk to our Sales team and even sit in some of their prospect calls. This enables us to have more visibility on the questions that prospects are asking and their objections.
We also tailor our content for the different teams that use our platform. We have different content for marketers, analysts, UI/UX designers, etc. Our messaging has to cater for each team according to what is most likely to resonate with them. Sometimes, when doing account-based marketing, we might even break down teams further by the different job functions and have tailored content for each of them.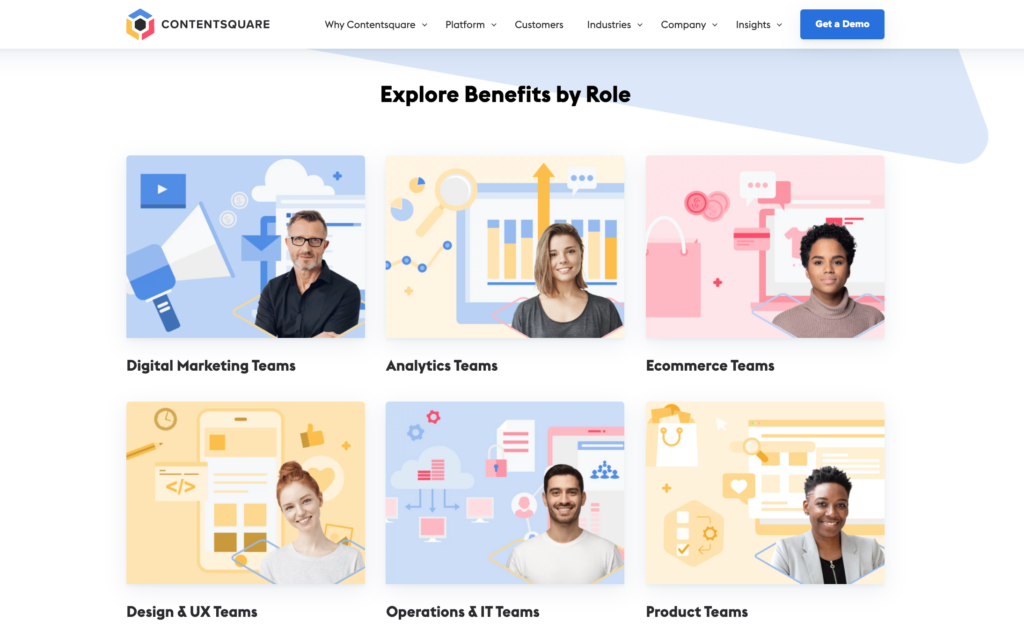 Approaching marketing in the APAC region
When we're thinking of APAC, it is best to break the region down by less mature and more mature markets. We saw a big difference between the two types of markets in terms of their existing familiarity with our category of digital experience analytics.
In mature markets such as Australia, New Zealand and Singapore, there seems to be an existing awareness of the importance of creating good online experiences for customers and the tools that are available to help them do so.
More education was needed in less mature markets such as Indonesia, the Philippines and India. They might be aware of the importance of the online experience for customers, but they are less aware that tools like ours exist to help them improve the customer experience.
This categorisation of markets is based on research but also on inputs from our Sales team. It helps us understand that we need a slightly different strategy in a market like Australia versus a market like Indonesia. There is not one formula that is going to fit every country. A good way to approach it is by testing different marketing activities in both the mature and less mature markets. Once you find something that works, you can then scale these activities to other countries.
We did not have to do a lot of localisation of our content from a language perspective when approaching the APAC market. That's because English is the most commonly spoken language among our audience of senior executives. While all our content is in English, the type of activities we engage in however varies from country to country.
In terms of industries, we focus our efforts on the ones that are going through a major digital transformation. Retail and e-commerce companies are our biggest vertical, given their prominence in the region and the recent boom with stores going fully digital. Banking is also another major industry that went through a big transformation. People are no longer going to the banks as often and banks have had to change some of their offerings to be fully online.
Nuances among buyers across the APAC region
Within APAC itself, I've seen several nuances between the markets.
For example, small roundtable events, which include wine tastings for senior leaders, is an activity that works really well for us in Australia. They have all been conducted virtually during the pandemic. However, we had to tweak the format when trying it in Indonesia. Instead of doing something like a wine tasting, we went for chocolate making classes or coffee tasting workshops. Understanding these small nuances in cultures between countries is key. When doing these virtual events, we also realised that getting local speakers makes a huge difference when trying to get traction in a particular market.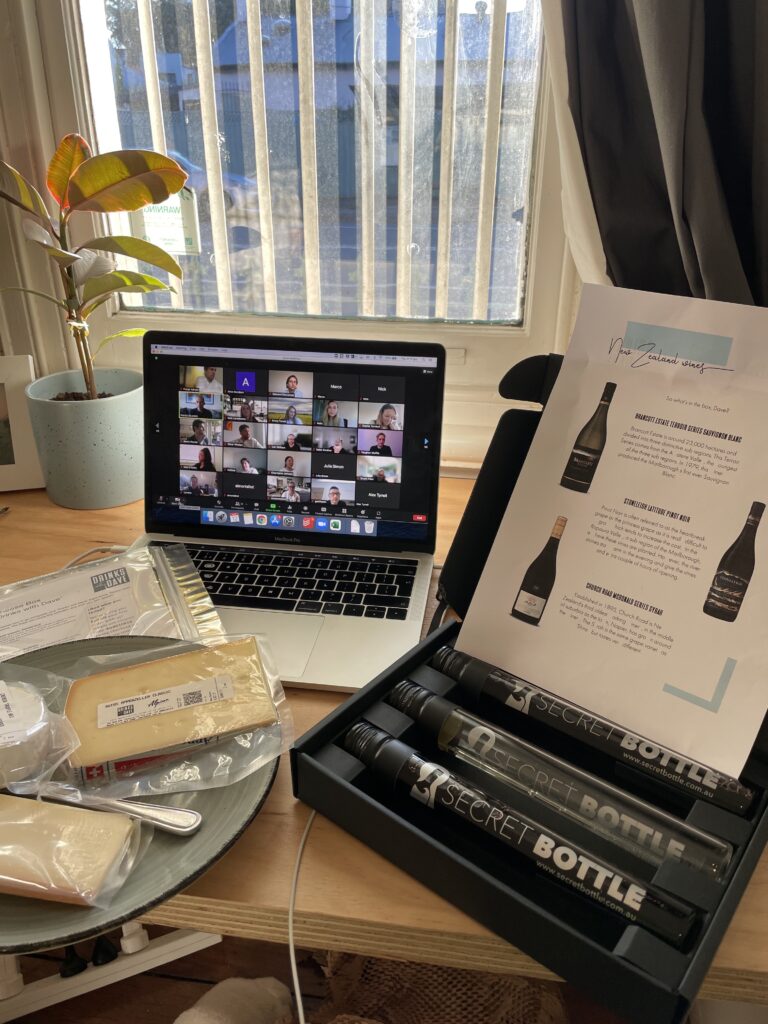 Another activity that worked well for us in Australia but was not as effective in other markets was direct mail. We started sending little gifts and people in Australia were very receptive to that. But it did not work that well in Indonesia. Again, it comes down to the differences in cultures with people being receptive to different things.
Finally, understanding the buyer journey in each country is very important. As a marketer, we're used to certain channels such as LinkedIn, Google or Facebook. But in some countries, these channels are not as big and other alternatives are more prevalent. That's particularly true for a market like China. Understanding where your buyers are actually spending time is key to succeed in the APAC markets.
What's next in the region for Contentsquare
The APAC region is a big market for us and it's exciting to see the team here growing so quickly. There's a lot for us to learn from our existing activities and I'm excited to start scaling our efforts into some of the bigger countries in the region. We have been slowly testing out different activities in various countries and we are in the process of building out the local teams at the moment.
It is also going to be interesting to see how the recent acquisition of Hotjar plays out in the next few years. Contentsquare is very much enterprise-focused given the complexity of our solution. But with the acquisition, we are able to enable businesses of all sizes to create better digital experiences, including small and medium businesses. The plan is still to operate the two products separately but we can leverage each other's talent, expertise and understanding of different markets.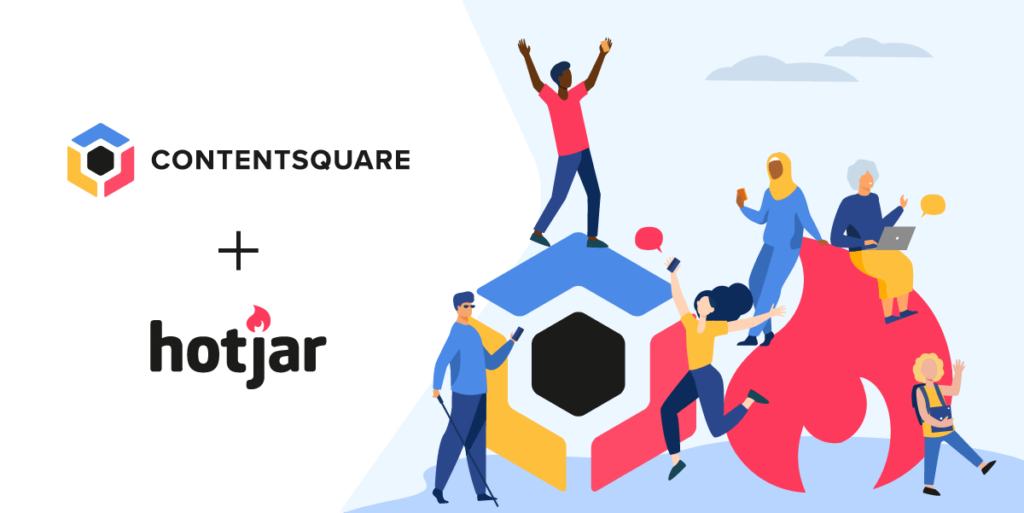 Thanks to Neha for answering my questions. You can find her on LinkedIn. You can learn more about Contentsquare on their website.