Simon Lalloz is the Marketing Manager APAC at AB Tasty – a customer experience optimisation company. In this interview, we discuss how he went from being a farmer in New Caledonia to leading the APAC marketing team at AB Tasty. We also talk about the opportunities that the French company saw in Asia and how Simon approaches marketing in such a diverse region where the culture of experimentation is still a new concept.
The career path that led to his role at AB Tasty
I grew up in New Caledonia in a small village of around 5000 people. I was into agriculture and started out by creating my own farm while in high school. I would sell my products at the local market as well as door to door. This experience developed in me an interest in business. To pursue this interest further and have a more global perspective, I went to France to attend business school.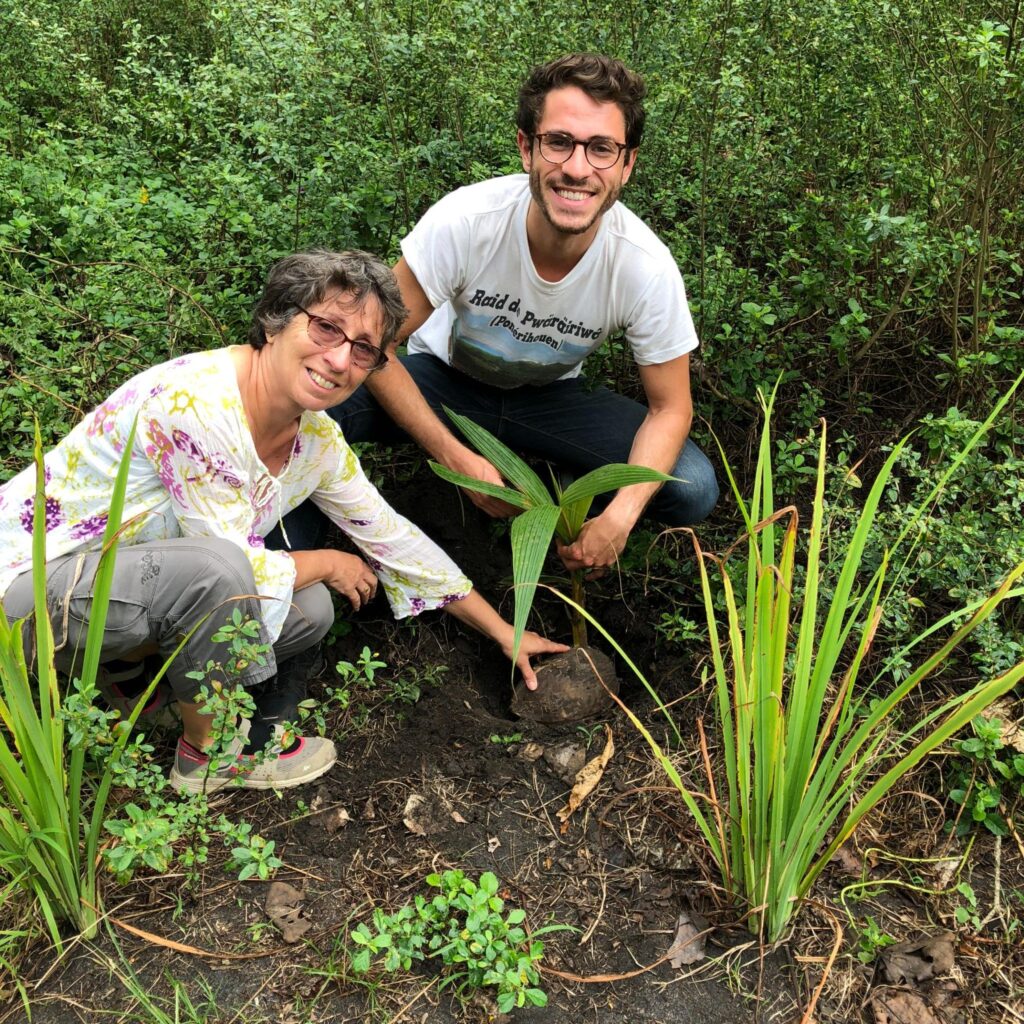 During my studies, I had the opportunity to try out different industries as part of my internships. I first worked for Lacoste in New York which is where I discovered the world of digital marketing. I was running their social media accounts which had millions of followers already at that time. I was also involved in other projects such as organising the Miami Open (tennis) or the New York Fashion show.
I then went on to work as a Digital Marketing Assistant at the Radisson Blu Hotel in Dublin. I wanted to learn more about the world of hospitality since it's such a big industry back home in New Caledonia. During my time there, the marketing manager went on extended holidays which meant that I had to take on his responsibilities. It was a great learning experience.
My next experience was at Philips in Paris working as a Junior Marketing Manager in their domestic appliances department. I loved it because I got to market beautiful and innovative products. After a few months, I was sent to the Amsterdam office for a more international role where I got to manage projects from A to Z. I did that for a year and it was an amazing opportunity.
I then decided to pursue a Master's degree as it is quite common in France. I went to study marketing and digital at the ESCP Business School. Classes were taught in Madrid and in Berlin. We also went on a trip to Silicon Valley where we attended classes at Stanford and Berkeley and got to visit the headquarters of Google, Microsoft and other tech giants. This experience got me interested in tech and startups.
When I started looking for jobs, I knew that I wanted to work for a tech company. I also knew that I wanted to be in Asia. I had backpacked in the region twice and found it to be very dynamic. When I came across the Marketing Manager APAC role in Singapore at AB Tasty, I knew that it was the perfect role for me. I applied, interviewed and eventually got accepted.
Why and how AB Tasty expanded to Asia
AB Tasty was founded in France and went on to expand into new markets in Europe as well as the US. There are a few reasons that prompted us to expand to Asia.
The first reason is that we were getting regular inbound requests on our website despite having no team in the region. A lot of these requests came from Australia which is an attractive market for us as it shares a lot of similarities with markets we are already familiar with such as the US and the UK.
Another reason is that our Series B round was led by Korelya Capital founded by Fleur Pellerin, former French Minister of Digital Economy and Culture. Its mission is to provide European startups with capital and access to Asian markets. It was an expectation that we were going to expand to Asia.
And finally, sectors like e-commerce are huge and growing markets in the region. Yet, the 'experimentation market' is very young and there are no clear leaders. Having an office here provides us with a clear competitive advantage.
The expansion started out with the headquarters sending out two people who would lead the team in Asia for field trips. There was Julia Simon who was an Account Manager in the Paris office and is now the Managing Director APAC of AB Tasty. And there was Edouard Descamps who was doing Customer Success in Paris and is now the Customer Success Manager Lead APAC.
They were sent to places like Bangkok, Shanghai, Seoul, and Singapore to meet potential clients. These clients were either the ones coming from inbound requests or from contacts of Fleur Pellerin, our investor from Korelya Capital.
After these trips, they started looking for the ideal location for an office in Asia. They decided on Singapore because of the country's developed tech ecosystem, its central location within the region and its renowned ease of doing business. They opened an office here in 2018 and started building out the team by recruiting for someone in Sales, another in Customer Success and finally me in Marketing.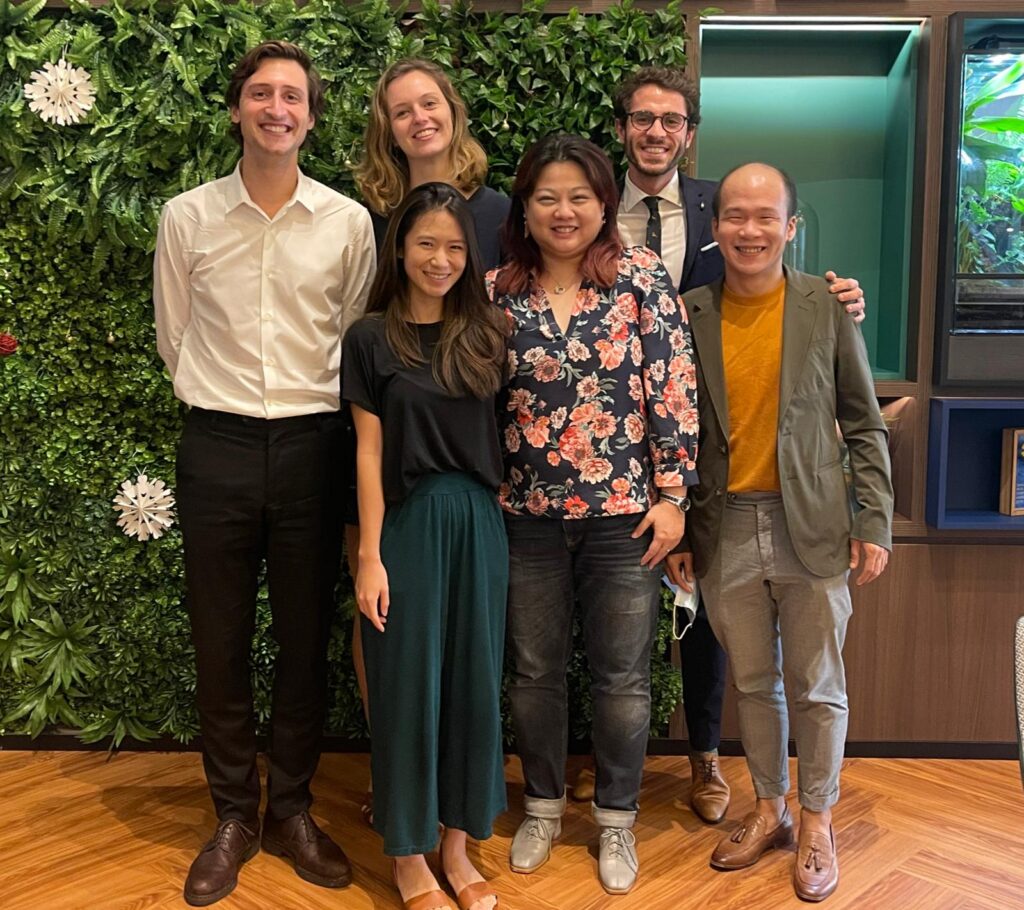 Approaching marketing in the APAC region
In the beginning, we were not very focused. On the marketing front, I tried to target almost every market in the region. I was targeting markets such as the Philippines, Indonesia, Thailand and Vietnam all at the same time. But the APAC region is huge and diverse. I realised very fast that this would not be effective.
Instead, I decided to focus on a few markets first which were Singapore, Hong Kong, and Australia/New Zealand. I chose these markets because, based on my research, they were the most advanced in terms of digitalisation and were the most willing to invest in solutions like ours. Selecting these markets enabled me to be much more focused and not spend my budget too widely.
To better understand these markets, I interviewed the clients who we already had in the region. I also attended many events. I quickly realised that there was a low awareness of the concept of experimentation and things like 'conversion rate optimisation'.
I knew that I had to focus my efforts on educating the market first rather than purely trying to sell. I spent most of the first year communicating about what experimentation is and why it is important.
In terms of content, most of it at AB Tasty is developed by the global team which is based in France and in the US. I localised that content by including case studies with local clients. I also had to make a few tweaks like using British English instead of American English.
After that first year, I started to broaden our marketing initiatives. My approach has been to use our clients as advocates to speak about how they use our solution, what they achieved with it, etc. Having them speak on our behalf builds legitimacy as well as familiarity since they are all based in the APAC region.
This approach has been very effective. To the point that, when we do events now, we don't speak much ourselves but instead let the clients talk about how they've implemented experimentation at their respective companies by leveraging on our platform. It is much more relatable for prospective clients who get to hear stories of people who've been through the same journey they are looking at embarking on.
Partnerships are also a big part of our strategy now. A year ago, we hired a Head of Partnership APAC (Aileen Goh) who has a strong background in the industry with experience in organisations such as Salesforce. We want to develop a strong partner ecosystem in the region focusing first on our target markets (Singapore, Hong Kong, Australia/New Zealand). But we've also developed partnerships in other markets such as Japan, Thailand and Malaysia.
These partnerships are essential because, in countries like Japan, it is impossible to sell if you don't have a local partner. Also, in countries like Australia, a lot of companies work with agencies only. If they want to implement an experimentation strategy, they might use a solution like AB Tasty but they will also seek guidance and consultancy from agency experts.
70% of the events that I run now are with partners.
Effective channels for reaching customers
Firstly, Google ads are very important for us. The concept of experimentation is still very new and we want AB Tasty to appear when people are doing related searches. We get a lot of requests coming from these ads.
Secondly, LinkedIn is also a place where we get significant traction. Ads on the platform are not particularly effective. But we get a lot of interest from posting regularly about what we do and about our clients.
We also have our own database. In the three years since I've joined, it grew by around 300%. I acquired new contacts with the content I publish on our website. When people download the gated content, they are added to the database. There are also contacts from the events that we sponsor. This database is an important asset for me and I spend a lot of time nurturing these contacts.
The best channel for us to reach prospective customers used to be physical events such as conferences. But with the COVID-related restrictions, they are a bit harder (if not impossible) to do.
Finally, referrals and word-of-mouth are things that are very powerful in the region. They can be very effective when done right.
To convert prospects, I usually invite them for small physical events. I used to organise a lot of VIP lunches and dinners (before COVID) all around the region. For dinners, they tend to be in a very simple format where I invite around ten people including a few clients. The idea is to have natural conversations where clients of ours are able to answer the questions that prospects might have. Lunches tend to be with bigger groups of around 25 people and will include sessions such as panel discussions.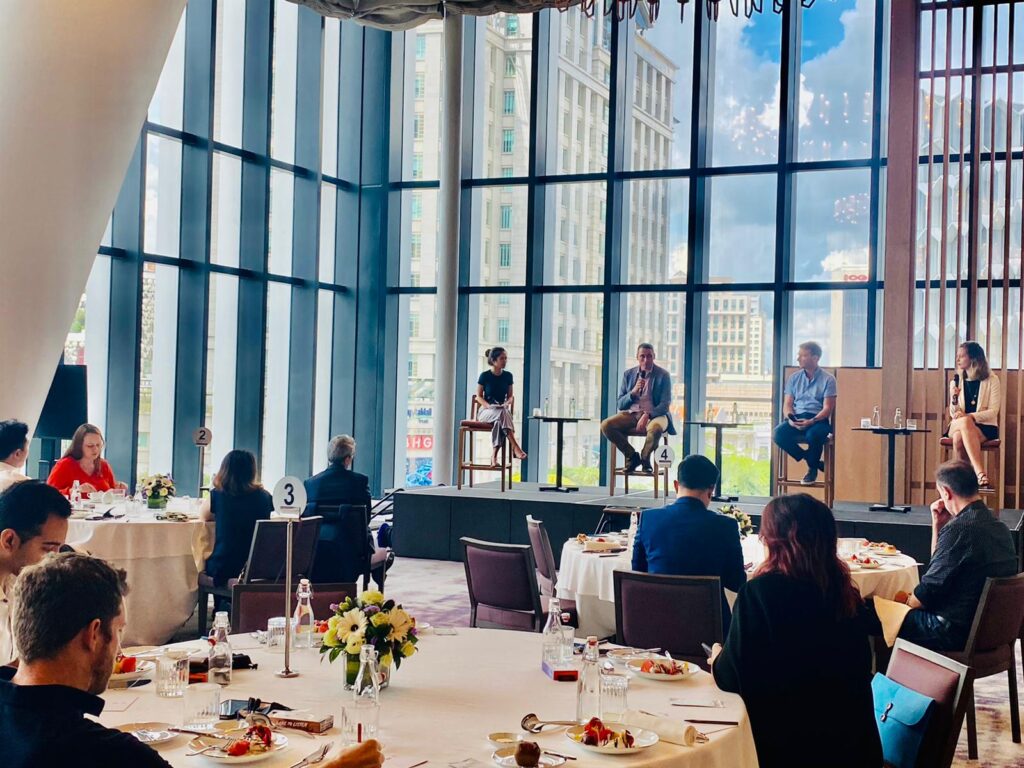 Attribution is a challenge when it comes to these events. I might organise an event today but only get the return on investment 6-8 months later or even on a longer timeframe. The sales process tends to be quite long in our industry.
We log all our activities into Salesforce. Even for activities like events, we add them to the platform with details on the budget, the date and the invitees. This is important to calculate the ROI of every event and know where to allocate our budget for the following year. Every team adds every touchpoint with a contact, whether it is online or offline. This enables us to have the bigger picture on contacts and the management team can create the dashboards they need to monitor the business performance.
It also helps us to all be aligned. As a marketer, I use Salesforce's Pardot which integrates well with the CRM by logging all the interactions a contact had with our campaigns. It's the tool that I use to manage my database, build forms, send email campaigns and create reports.
For me, attribution is very important because I'm result-oriented and I want to see how much revenue I'm helping generate for every dollar I spend on marketing. That's how I'm assessed so it is critical. APAC marketing budgets tend to be lower than in the US for instance, so you have to be meticulous with how you spend it
How the APAC marketing team is structured
The marketing team in the APAC region only consists of me for now. But I'm lucky to be part of a larger global marketing team. I am able to leverage on their resources such as designers who I can reach out to every time I need a design for a new piece of content such as a case study. I may also hire agencies to help me with new initiatives such as the creation of videos.
I haven't had to hire anyone so far. I have thought about it sometimes as it would enable us to move faster. Because of the timezones, it can get quite stressful having to wait for a team member to be back online when you need a fast turnaround.
There are usually two or three people in the marketing teams in the other markets we are in. But since it's just me in the APAC region, I have to be a jack of all trades.
However, it also means that I have more freedom. I can experiment a lot more to find out what works and what does not. I get to try out new things that haven't been done by other teams. For example, I've organised a virtual wine tasting. And soon, we will be launching a podcast. I like that autonomy and being able to do a bit of everything.
A great thing about being a small team here in Asia is that we are all aligned on the shared goal of growing the APAC office revenue. When we're brainstorming, all teams are usually involved such as Sales, Marketing, Customer Success and Partnerships. We are all contributing different ideas which would have been harder to do in a bigger office. Here, everyone is supporting each other. We are all working towards the same goals and we are very agile.
What's next in the region for AB Tasty
We will remain focused on our key target markets which are Singapore, Hong Kong and Australia/New Zealand where there is still a lot of opportunities for us to tap into.
Our priority will be to expand our clients base. Focusing on this generates a lot of traction in itself as clients end up bringing us new prospects through referrals and word-of-mouth.
We're also looking at developing the relationship with our existing clients. We want to help them to grow as well as engage in more joint marketing activities. This will also have the effect of keeping our churn rate low.
Regarding our partners, we will continue to find new ways of making them shine and make these partnerships even more fruitful.
Finally, we're hoping to see new faces in the team as we continue to grow. It's an exciting adventure that we're looking forward to!
Thanks to Simon for answering my questions. You can find him on LinkedIn. You can learn more about AB Tasty on their website.